Cloud Migration: What to Consider When Switching Providers
?
The business case has been made and you've appointed your project resources for cloud migration. It's now time to scope and plan your migration. Far too frequently, organizations do not take the time to plan how they will migrate from an on-premises or hosted infrastructure environment, onto a cloud platform.
This is a fundamental misstep often made by IT decision makers. Because without proper planning, the cloud will not deliver its full value and will likely extend the time required for successful migration. Cloud migration is not an infrastructure refresh in which you are ripping out old hardware and replacing it with new. It's an application landscape redesign that will change not only the way IT administrators interact with your systems, but also how your applications interact with one another and are delivered to your end users.
There are many factors which need to be taken into account when moving enterprise applications to a cloud environment. Some are obvious, while others are not. Below are a few guidelines to consider when undertaking application migration to the cloud.
Laboris nisi ut aliquip ex ea commodo consequat. Duis aute irure dolor in reprehenderit in voluptate velit esse cillum dolore eu fugiat nulla pariatur. Excepteur sint occaecat cupidatat non proident, sunt in culpa qui officia deserunt mollit anim id est laborum. Sed ut perspiciatis unde omnis iste natus error sit voluptatem accusantium doloremque laudantium, totam rem aperiam.
Resource usage versus availability: – Many times the minimum specifications for an application far exceeds the actual usage profile of the organization.

Licensing – Is the application licensed per VM, per core, or for total infrastructure footprint? This can have massive cost implications.

Existing access mechanisms – Consider how users currently access their applications and how this will have to change after migration.

Security – Along with networking, organisations need to carefully look at the implementation of security policies to ensure that the required level of security is adequately met.

IT service management (ITSM) – Maintenance and change window procedures, service desk alignment, and a general review of ITSM processes ensure that while more elements of the environment are outsourced

Integration – Organisations often discover application dependencies too late in the process of migrating workloads, resulting in unplanned outages and limited functionality to systems while these dependencies are addressed.

Replication – Data protection requirements, the manner and the frequency in which replication occurs, and aligning the recovery time objective (RTO) and recovery point objective (RPO) of applications to their business criticality, also influence architectural designs.

Application architecture – Organisations should review each application architecture not only for a compatibility view, but to support optimization of the cloud platform.
Don't overlook these steps when moving production applications to the cloud.
.
Moving production applications to the cloud requires careful thought and an openness to the re-architecture of not only the application space, but surrounding processes and policies. Various providers may recommend a cloud-only approach, but this may not always be the best solution for all your applications. A careful design that accounts for all IT environment factors and business outcomes may instead yield a hybrid solution.
Many businesses are finding that an infrastructure that delivers cloud at the core, but is flexible to continue to cater for some workloads on physical infrastructure is the best solution.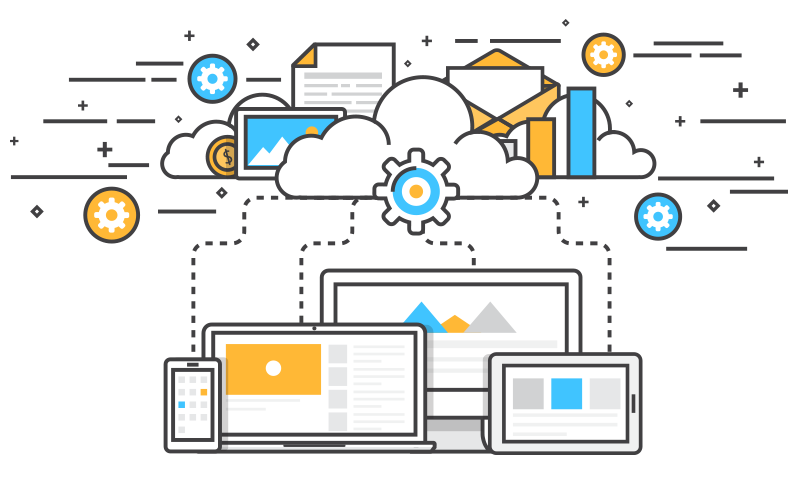 With most cloud providers, the insertion of data and applications is an easy act, but switching applications to a new cloud platform causes further complications and is costly. Enterprises that are evaluating cloud solutions should give some more thoughts to a back out strategy when they evaluate cloud vendors. Companies should be aware of how complicated it could be if they would have to get out of the deal for any reason, including dissatisfaction, high costs, providers going out of business or changing strategy, poor performance and more. Companies should consider all of these factors as early as the beginning of their cloud endeavour.
THE CLOUD SUPPORT


IS IN OUR DNA

.